Local authority fined after two workers injured by an all-terrain vehicle
West Dunbartonshire Council has been fined after two employees were injured by a 6×4 all-terrain vehicle whilst working at their greenkeeping jobs at a golf course.
Dumbarton Sheriff Court heard that on 20 July 2018, two employees of the local authority were injured when the rear of the 6×4 all-terrain vehicle they were riding slid down the side of a hill at Dalmuir Municipal Golf Club, Overtoun Road, Clydebank. The vehicle then overturned several times and both workers were thrown from the vehicle, the vehicle then landed on one of the workers.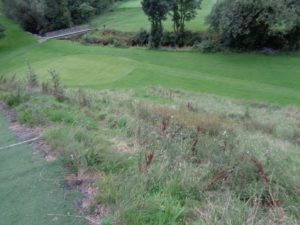 An investigation by the Health and Safety Executive (HSE) found that prior to the incident there had been no risk assessments, method statements or safe systems of work in place regarding the use of the 6×4 all-terrain vehicle.
West Dunbartonshire Council, Garshake Road, Dumbarton pleaded guilty to breaching; Regulation 26(1)(c) & (d) of the Provision and Use of Work Equipment Regulations 1998, Section 33(1)( c) of the Health and Safety at Work etc Act 1974 and Regulation 3(1)(a) of the Management at Work Regulations 1999. The organisation and was fined a total of £8,000.
Speaking after the hearing, HSE inspector Stuart Easson said: "This incident could so easily have been avoided by simply carrying out correct control measures and safe working practices.
"Employers should be aware that HSE will not hesitate to take appropriate enforcement action against those that fall below the required standards."
Source HSE 5 February 2020